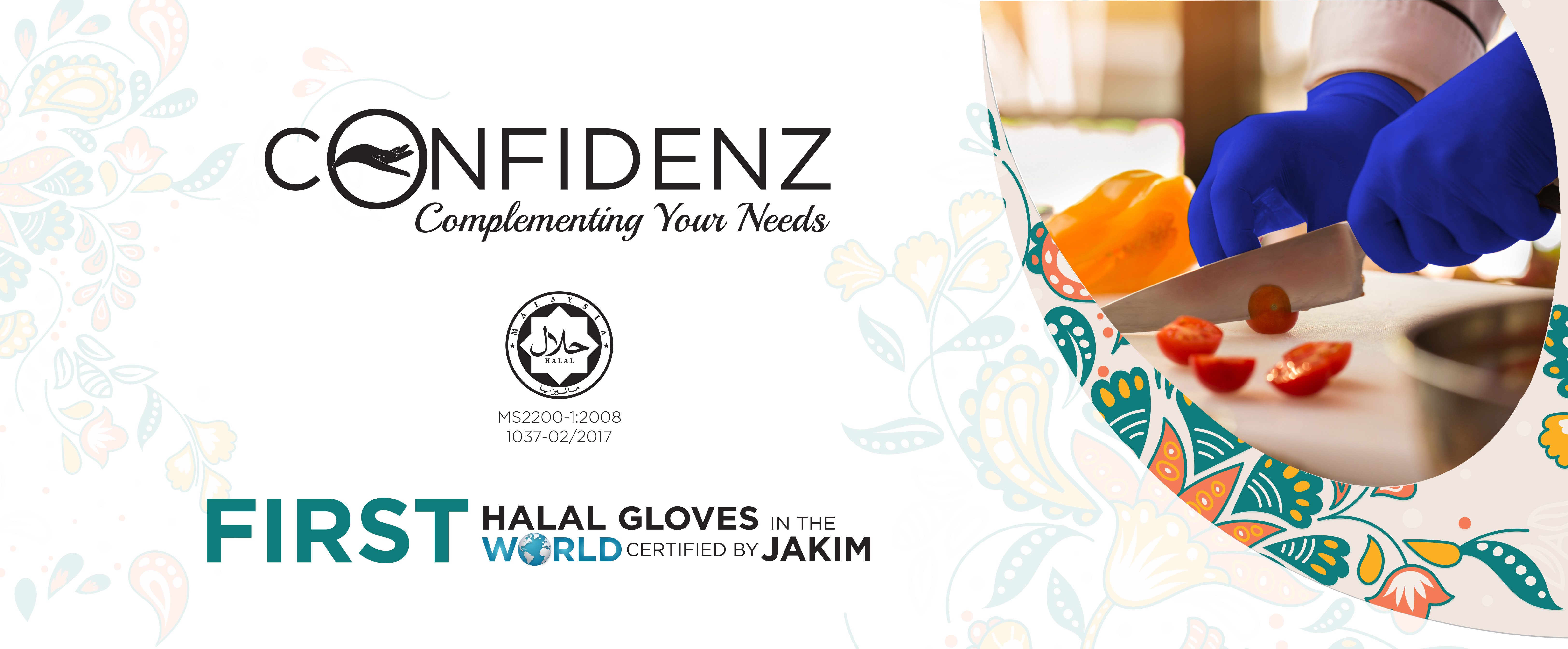 CONFIDENZ - The First Halal Glove in the world certified by JAKIM
CONFIDENZ, the very first glove received the Halal certification from Jabatan Kemajuan Islam Malaysia (JAKIM). Our CONFIDENZ Halal glove is now available in the market and you can purchase it online via www.e-shirudo.com
We participated in the Selangor Halal Festival 2017, which was held in Taman Tasik Cempaka, Bandar Baru Bangi, Selangor.
For many people, CONFIDENZ glove may just look and feel like any other gloves in the market. However, what makes CONFIDEZ so special is the compliance towards Halal Assurance System.
"Finally there is a glove that makes me feel confident while I'm using it for my food preparation" one of our visitor said.
Halal Assurance System (HAS) emphasize on safe and hygienic process. With close surveillance by authority, our gloves are further assured in terms of quality. The doubt of halal threat contamination is eliminated and we are able to offer you with higher quality gloves.
Referring to the survey result, it shows that 71% of our visitors strongly agreed with the importance of Halal Glove, and feel confident when they are using CONFIDENZ glove during work. Besides, result shows that 85% of the visitors are willing to introduce and implement the usage of CONFIDENZ Halal Glove to their companies.
Shirudo team together with Penolong Pengarah Kanan JAIS (middle)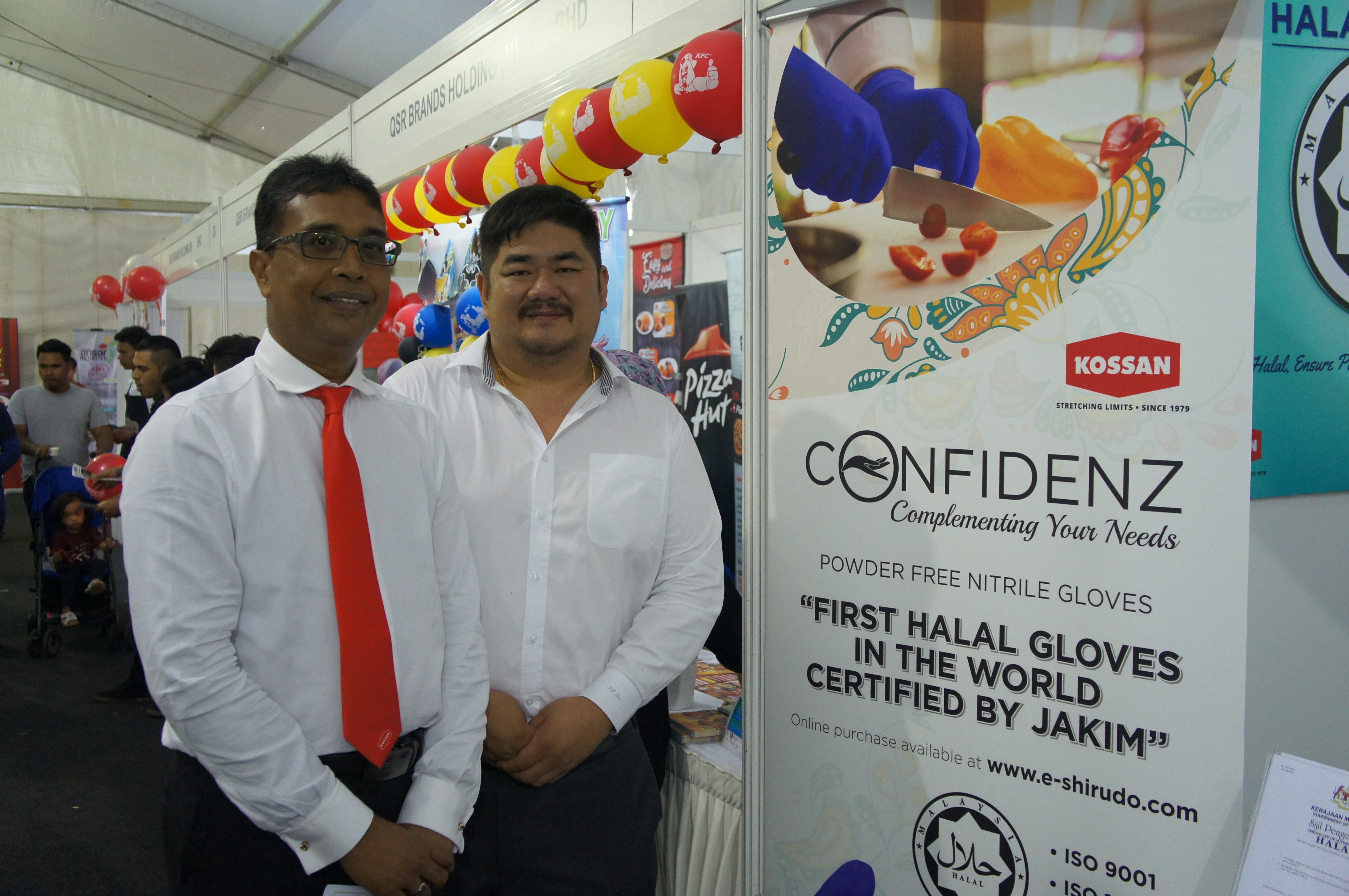 Chairman En. Mohammad Shafeii (left) and Executive Director Mr Lawrence Lim (right)
YAB. Dato' Seri Mohamed Azmin Bin Ali. Dato' Menteri Besar Selangor (left) visited our booth together with our Chairman En. Mohammad Shafeii (right)

Shirudo staffs are explaining the concept and benefits of CONFIDENZ Halal glove to visitors

Visitors are experiencing the CONFIDENZ Halal glove
We recognizes the need to serve the communities of halal oriented businesses, both Muslims and non-Muslims alike. Halal products and services are gaining increasing acceptability among non-Muslims.
"With such growth potential, it is only natural that we explore and meet the demands of this vast and untapped market. We are pleased to be a part of the growing Halal industry, something which Malaysia is renowned for internationally," Group Managing Director and CEO, Tan Sri Dato' Lim Kuang Sia said.