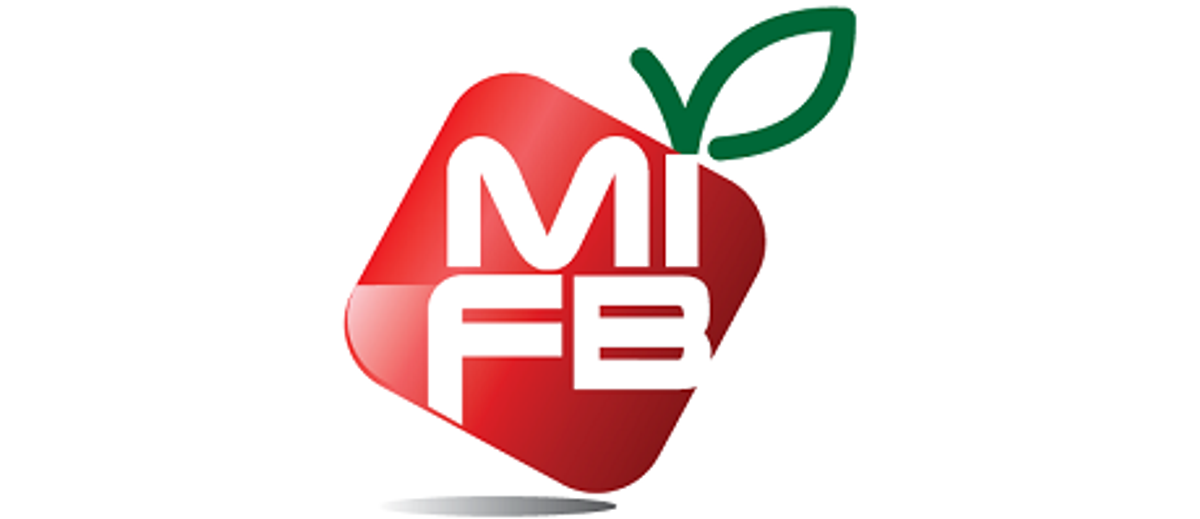 MIFB 2018 – CONFIDENZ continue spice up the show !
CONFIDENZ continues to discover the world! We continue our journey on another worldwide trade fair. During 27/6/2018 to 29/6/2018, we participated the 19th International Food & Beverage Trade Fair (MIFB) 2018. Besides, there are two international fairs held alongside MIFB, which are 9th International F&B Machinery, Packaging & Service Solutions Exhibition (Foodtech) and 4th Asia Seafood & Fishery (S&F Asia).
By offering 4 specialized segments (Natural and Healthy Produce, Halal, Food Technology & Seafood), MIFB attracted over 500 exhibitors from 45 countries hosted in the fair and more than 20,000 trade visitors from around the world visited MIFB 2018. Exhibitors being offered a highly focused event which caters to their needs and bring them the best ROI.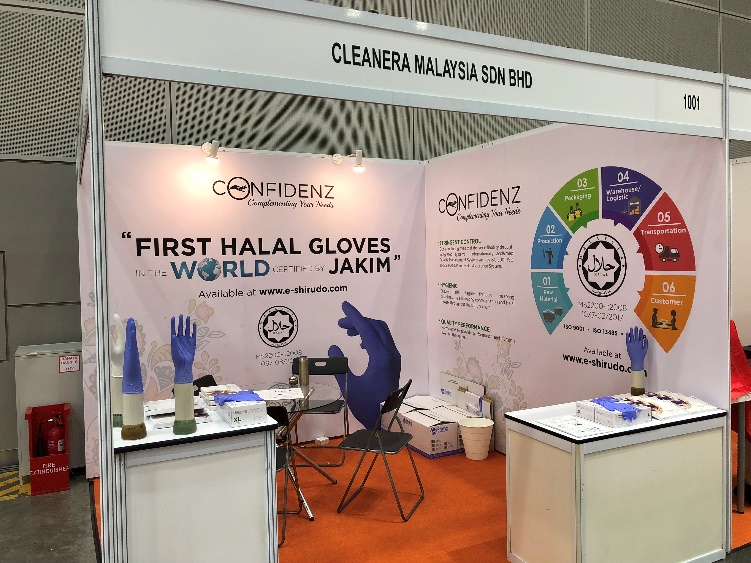 Our team continue to introduce this enhanced glove to the audiences. There are still many visitors unaware of glove can be certified Halal as in their concept, Halal is only for consumable products. However, Halal certification is actually a system for controlling the entire supply chain, to ensure every single process is align with the concept of clean and safety, the controlled product or service is safe for human being. Just like ISO, ASTM, EN and other standards in the world, Halal certification is a standard which able to enhance products or services' safety and cleanliness. Besides, it able to build up the confidence and sense of security of users when they are using a quality assured glove.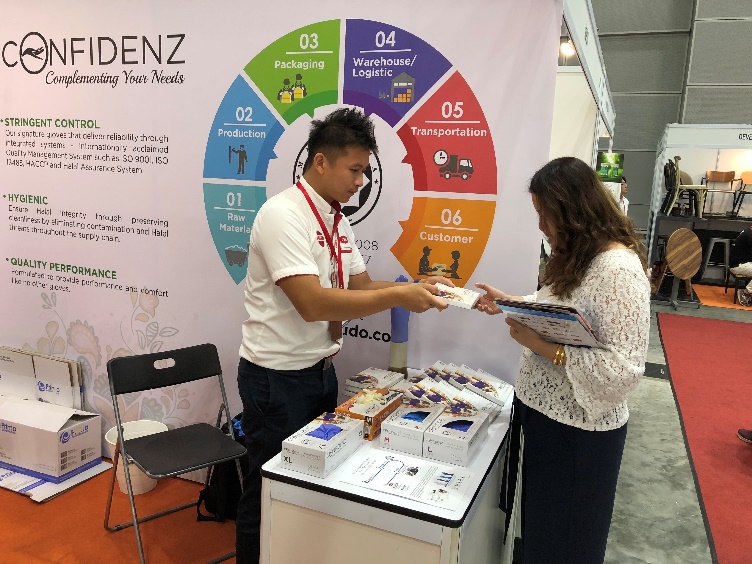 After the explanations, we are grateful that visitors are happy and show enthusiastic in CONFIDENZ Halal glove. It provides us huge confidence and motivation in the CONFIDENZ Halal glove journey.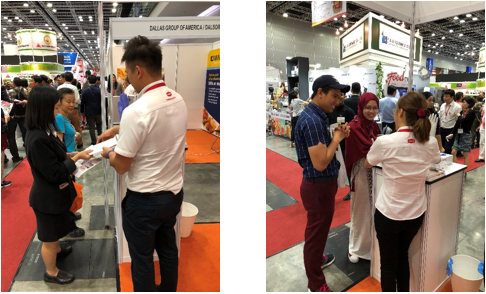 Every process of CONFIDENZ glove is strictly controlled in accordance of Halal standard. It's not confined to religious related matters but extends to products and services deemed safe for use or consumption and are of excellent quality.