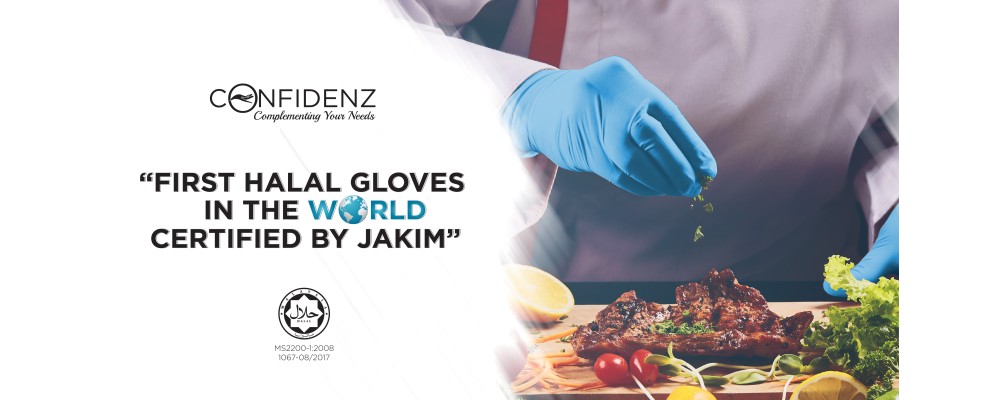 CONFIDENZ, the very first glove received the HALAL certification from Jabatan Kemajuan Islam Malaysia (JAKIM).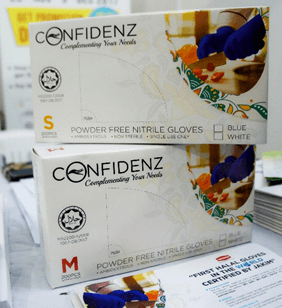 CONFIDENZ Nitrile Gloves are specialized and well-designed to meet the demands and standards of the food and beverage (F&B), healthcare, janitorial, laboratory, etc., industry. They're only available in nitrile materials. CONFIDENZ gloves are similar to other nitrile gloves; they're thin, ambidextrous, powder-free, and disposable. But CONFIDENZ Gloves have something extra – CONFIDENZ nitrile gloves' adherence to the HALAL Assurance System is what sets it apart from other products. What does it mean?
HALAL Assurance System (HAS) emphasizes safety and hygienic process. With close surveillance by authority, our gloves are further assured in terms of quality. As a result, the doubt of HALAL threat contamination is eliminated, and We (Cleanera Malaysia) are determined and committed to offering our customers higher-quality gloves.
In 2017, We (CLEANERA MALAYSIA) participated in the Selangor HALAL Festival, which was held in Taman Tasik Cempaka, Bandar Baru Bangi, Selangor.
According to the survey, 71% of our visitors firmly agreed with the significance of the HALAL Glove and expressed confidence in their ability to do their jobs while wearing CONFIDENZ gloves. Additionally, data indicate that 85% of visitors are open to introducing and implementing the use of CONFIDENZ HALAL gloves in their organizations.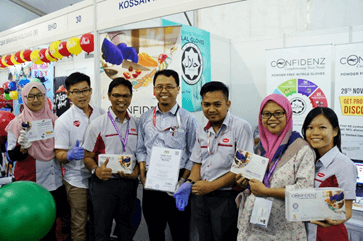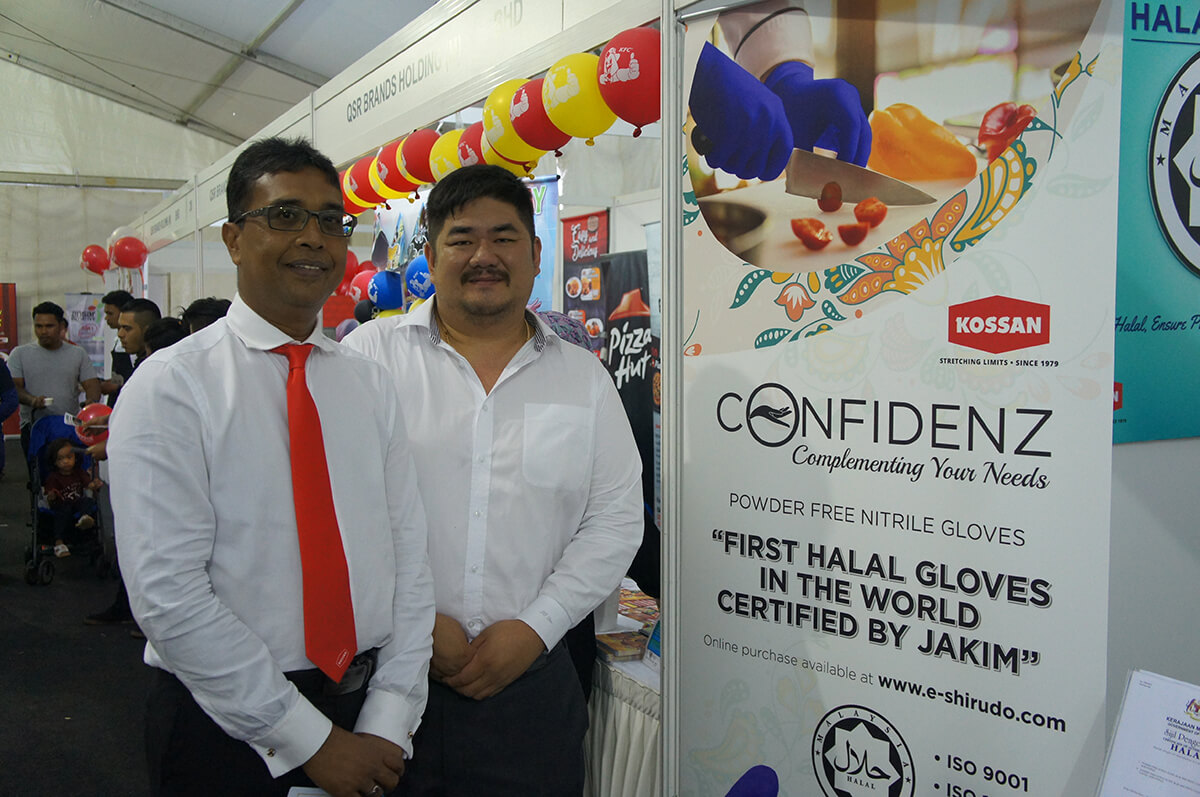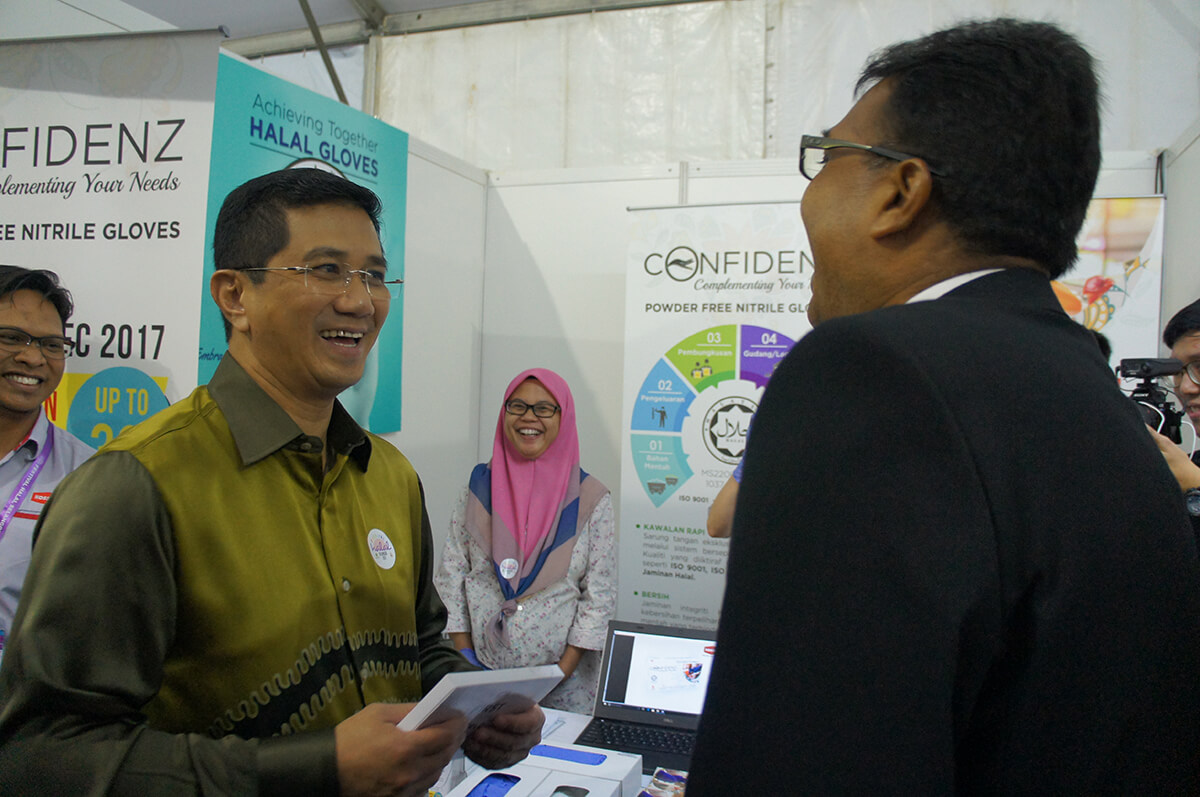 We recognize the need to serve the communities of HALAL-oriented businesses, both Muslims and non-Muslims alike. HALAL products and services are gaining increasing acceptance among non-Muslims.

''With such growth potential, it is only natural that we explore and meet the demands of this vast and untapped market. We are pleased to be part of the growing HALAL industry, something which Malaysia is renowned for internationally.'' Group Managing Director and CEO Tan Sri Dato' Lim Kuang Sia said.
Our CONFIDENZ HALAL Glove is now available in the market and you can as well purchase it online via www.e-shirudo.com. For any further information, you may contact us at eshirudosale@cleanera.com.my.