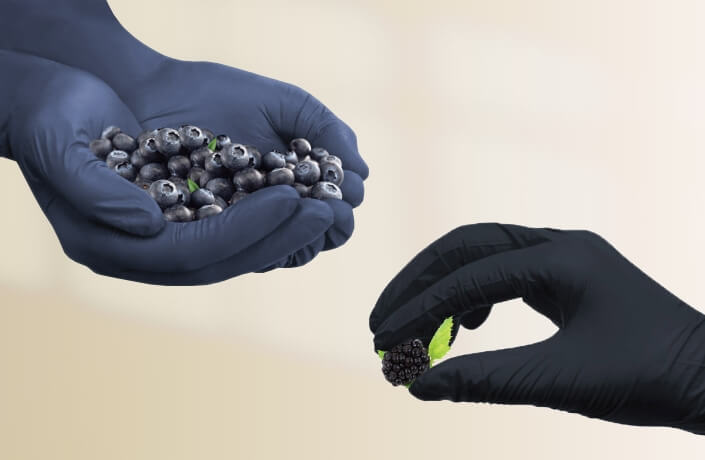 OUR UNIQUE TECHNOLOGY
LOW DERMATITIS Potential
Our LOW DERMA™ enhanced nitrile gloves are clinically tested and labelled with LOW DERMATITIS potential claim by U.S FDA. With the LOW DERMA™ formula, no sulphur and chemical accelerators are added into the glove manufacturing process. It is also granted by Dermatest® with a '5-star guarantee seal' as it passes the long-term application tests in providing the maximum possible protection against skin sensitization.
Our Technology Values
Allergy Care
Protection for glove users with Type I Hypersensitivity (natural rubber latex protein) and Type IV Hypersensitivity. (Chemical Accelerators: Thiurams, Thiazoles & Carbamates)
Regulatory Focus
Design to stay ahead of international regulatory requirements by prioritising on protection and safety with stringent quality control.
Enhanced Design
Known for its exceptional grip and tactile sensitivity, and comprises with various functional features.